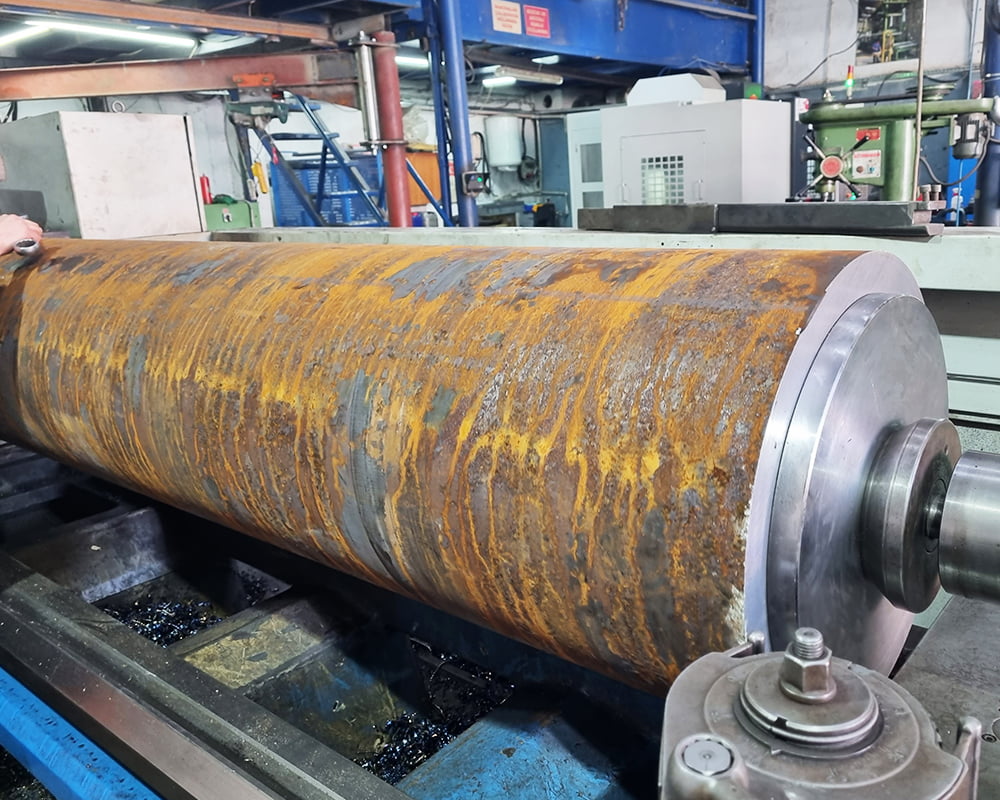 Machine Spare Parts Revision
Machine spare parts overhaul is the process of renewing or repairing spare parts that have lost their function due to damage or wear caused by use. Revision of machine spare parts provides many advantages:
Lower costs: Spare parts overhaul is a more economical option than purchasing new spare parts for the machine.
Faster delivery time: The delivery time for ordering a new spare part may vary depending on the country of manufacture of the spare part, the vendor's stock status, and other factors. However, the spare part revision ensures that the spare part is quickly repaired and ready for use.
Quality control: When purchasing a new replacement part, it can be difficult to be sure of the quality of the replacement part. However, when overhauling spare parts, the quality of the spare part can be checked by in-process tests.
Longer life: Spare part overhaul extends the service life of the spare part and ensures longer machine usage.
Higher performance: Spare part overhaul helps the machine to perform higher by enabling the spare part to regain its original performance.
Overhauling machine spare parts extends the life of the machine, reduces costs and provides faster delivery times. In addition, the performance of the machine can be increased and a higher efficiency can be achieved thanks to the spare parts revision.